DLC Special Offer!
From 29th July purchasing the latest CSN:Z DLC Packs includes a truly rare offer!
Receive male Terrorist Class Spade for PERMANENT when purchasing and activating a Journey to the West DLC Pack.
Receive male Counter-Terrorist Class Keith Icahn for PERMANENT when purchasing and activating the Dragon Set DLC Pack.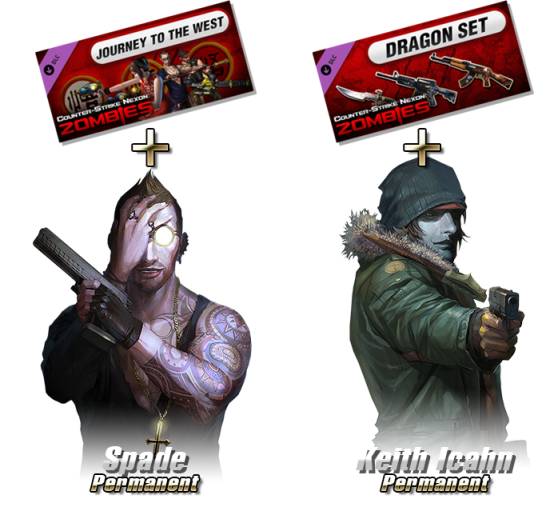 Players who purchase both DLC Packs can get both of these skilled combatants for PERMANENT!
Are you familiar with this story? Some might know this as the Chinese folktale 'Monkey', while others may be completely in the dark about this 'Journey' and to which sort of 'West' it is going.
Don't fret! For Counter-Strike Nexon: Zombies, all you truly need to know is that these weapons work best together, and that there will not be a pop-quiz about Chinese novels.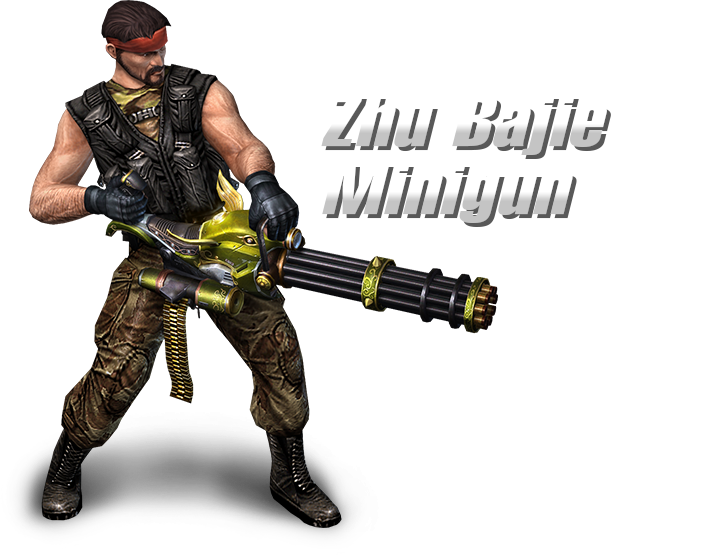 As far as iconic weaponry goes, the minigun has a commanding presence. The Zhu Bajie Minigun removes whatever little subtlety remained in taking a minigun into combat.
This hog of a machinegun needs some time to rev up its barrels, but not much can match the amount of lead it will hurl at a target once it starts firing. Just don't expect to make a quick getaway while holding it!
Equipping all Journey to the West weapons can be key for the Zhu Bajie Minigun, as less time is needed to spin up its barrels (30% less time, in fact).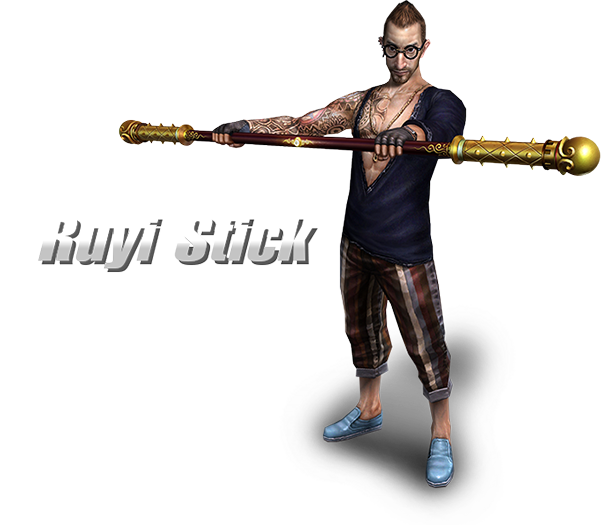 Did you get your hands on the choice weapon of the Monkey King himself? The Ruyi Stick is large, and somehow extends even larger when selected in combat, but perhaps the Monkey King knows how and why that works…
Bringing all Journey to the West weapons into battle powers up the Ruyi Stick to dish out more damage for each strike and knock back undead foes further. Make the Monkey King proud!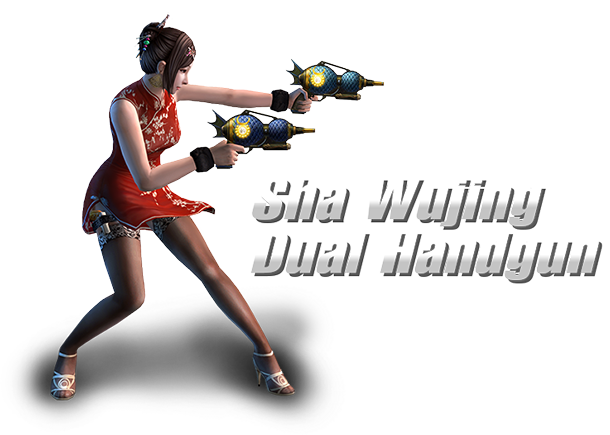 Akimbo and aquatic, the Sha Wujing Dual Handgun rounds out the three heroes of Journey to the West. These pistols can be used as both semi-automatic and fully automatic side arms, allowing a player to immediately change between precise shots or an immediate barrage of attacks.
With all three Journey to the West weapons equipped together, these water pistols are anything but just little squirts. An increase to damage adds some real punch to each shot, and an increase to knockback will make that fully automatic firing mode keep Zombies at bay.
Each weapon has an emblem placed on it, which you can see in-game while holding the weapon.

This emblem lets you know when the weapon is at its maximum potential, with red being the highest power level. What stats each weapon has is dependent on how many Journey to the West weapons are equipped at the same time: 1, 2, or all 3.
Pick up the Journey to the West DLC today and take all three of these heroes into combat!
To redeem your Journey to the West, visit the Item Shop menu in Counter-Strike Nexon: Zombies and locate the [Enter Code] button. Click the [Enter Code] button, and enter your DLC Code for Journey to the West in the displayed window.
Please note that your DLC Code is case sensitive and must be entered exactly as it appears.
If you are having difficulty entering your code, please attempt the following;
Make sure you are entering the entire DLC Code, which will be 30 characters long.
CopyPaste may result in errors, please enter the DLC Code manually.
DLC Codes are case-sensitive and must be entered exactly as they appear. 'abcde' is different from 'ABCDE'.
Once you have entered your DLC Code, please allow the game enough time to process it. This may take 5-10 seconds.
Once your DLC Code has been successfully redeemed, check the 'Storage' tab of your inventory for your rewards. Players who already own the DLC Packages may have their bonus items awarded directly to their inventory and not to the 'Storage' tab.